Greetings PaperDemons! Our LGBTQ+ community members face challenges and struggles in their lives due to their identities, but also deep joy. Here at PaperDemon, we hope to be one of those joys for you.
Across the internet, LGBTQ+ creators are stifled by barricades put into place by website algorithms and targeted harassment. We want our space to be not just tolerant but actively welcoming and inclusive year round to LGBTQ+ creators of all stripes, especially LGBTQ+ NSFW creators who have a hard time finding places where their work can be posted and stay posted.
This year, we're offering a special challenge to highlight our LGBTQ+ creators, their allies, and their creations!
Challenge Requirements
Submit any creative work related to Pride to PaperDemon.com in the month of June

Tag it with #Pride2021.
There are no restrictions or requirements for this challenge other than those. Let loose and have fun!
Your piece, along with all the other submissions, will be featured in the #Pride2021 tag gallery.
People of any gender and sexuality may submit work for this challenge. We will not be checking your identity, please participate as you are comfortable to!
Submitting For Rewards
Upon completing this challenge, you can redeem your XP in The Inn, and submit your work to the ARPG queue from your work's page by June 30, 2021.
Challenge Rewards
80XP (art submissions only)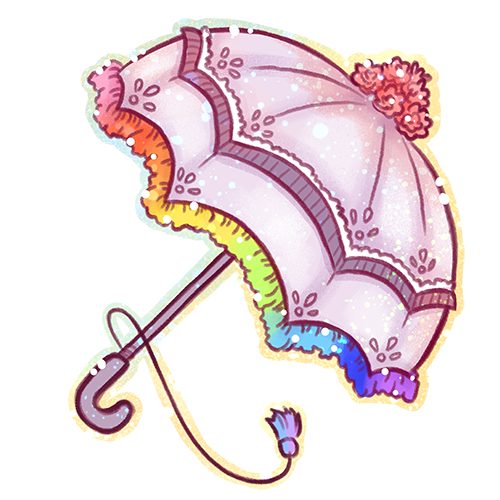 (Optional) Challenge Prompts
Not sure what to do? Here are a few suggestions to get you started.
Paint flowers in the colors of an LGBTQ+ flag

Write a short abstract poem

Draw a picture of an LGBTQ+ OC who belongs to you or one of your friends

Paint a scene with a rainbow

Write a personal piece on your LGBTQ+ experience

Design a cute animal in Pride colors

Draw a comic that discusses an aspect of Pride that's important to you

Post a spicy LGBTQ+ Piece in the Red Curtain, the adult section of our site