This campaign is connected to the Eventide Ring Portal.
It will remain open until February 28, 2022
Campaign Navigation: Chapter 1 | Chapter 2 | Chapter 3
The deadline has passed but you can still participate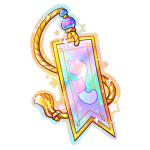 Purchase a Bookwyrm Bookmark with Trokens which will allow you to repair this unstable portal and complete Chapter 3 passed the event deadline! You may use a Junket Tank instead if you wish.
If you have not yet completed Chapter 1 or Chapter 2 yet, please do so first.
Rewards
For participating in this challenge...
You earn 80 XP per chapter you complete

You earn 200 gold per chapter you complete

Your character earns 7 AP per chapter you complete

You earn a random item roll per chapter you complete
If you complete all three chapters of the challenge...
Your character earns the Eventide Ring Campaign Trophy

Your character earns a portal exclusive companion

You earn 100 XP instead of 80 for the final chapter
Challenge Requirements
You will be using the character you registered in our Character Creation Challenge. If you haven't registered a character yet, follow that link to do so!
Pick one of the prompts below and draw or write your registered character in this new world!
If you are submitting art, it should be a full color or multi-tone greyscale piece that shows at least half of your character's body and matches the prompt you have chosen. Shading is optional.

If you are submitting writing, your registered character should be the focus of the piece. The piece should be at least 700 words and it must match the content of the prompt you have chosen.

Submit your entry to PaperDemon.com and copy paste the prompt you selected into the submission description.

[Art submissions only] Tag PDARPGEventideCampaign, PDARPGEventideCampaignCh3 and your character ID (e.g. PD123) then visit the Inn to collect your XP. You'll need to collect from two different challenges.

To receive your AP and chapter rewards for completing this challenge, submit your work by clicking the [Add to ARPG Queue] button on the artwork's page. Choose PaperDemon ARPG > Portals. An admin from our team will process your request, grant your character their AP, and deposit your loot into your bank. You'll receive a private message when the process is complete.
Prompts
These prompts are specifically for Chapter 3. If you haven't completed the previous two chapters yet, make sure to finish those first.
Prompt #1 - The Ship
Your character finally finds the ancient firefall wreck they and their companions have been looking for. Does your character go searching for treasure? Are they more interested in the history of the ship? Draw or write about your character investigating the ship. Your piece must include your character and the interior or exterior of the ship.
Prompt #2 - The Sundogs
Your character and their companions face a harrowing challenge at the end of the chapter. Which of your companions was infected with the sundogs' corruption? Was your character also bitten? How did your character handle the fight? Draw or write your character at some point during the encounter with the corrupted sundogs. Your piece must include your character and either corruption magic or sundogs, or your character and one of their companions fighting or running during the scene.
Prompt #3 - The End
There are many different roads your character can take after the end of the story. Do they go after the construct? Do they convince Qilen and Izre to go with them? Do they simply go cash out their loot? Do they move on to the next firefall wreck? Draw or write about what your character does after the end of the story. Your piece must include your character and an identifiable story element– such as Izre, Qilen, the construct, or the Eventide Ring setting. If you're not certain if your piece is clearly connected to the story, feel free to ask for assistance in our discord.
Have questions? Click [Post a Reply] below or ask in our Discord server in the #arpg-discuss or #halp channels.